President's Message
MSMEs, as always, will not let down the country
"Greetings to friends engaged in MSMEs across the country and thanks to the FISME CEC members for re-electing me President for 2012-13.......
The MSME sector, as is its wont, will not let down the country at this critical phase - this is my fervent appeal to our community, my fond hope and my prayer!"
- Mr V.K. Agarwal
SMEs give the thumbs down to Budget: FISME survey
The FISME Rate The Budget survey got 1,310 responses. The results are as follows:
Very Bad/Bad: 50%
Average: 42%
Very Good/Good: 8%
Dear Readers,
This issue of
The FISME Factor
will reach more than 2,15,000 Indian Micro, Small and Medium Enterprises (MSMEs) creating a milestone of sorts – never before have any organisation reached such a large section of the huge community (nearly 30 million) of Indian MSMEs. Another piece of good news is that your favourite newsletter now brings to you a lot more exclusive writing that is available only here and nowhere else. Read on readers and watch this space for more good news in the coming days!
Editor
Know more about Cloud Computing. Participate in FISME's SME Connect workshops being organised across the country in partnership with global software majorMicrosoft Inc. After the first workshop in Gurgaon the second one will now be held in Hyderabad on April 27, 2012. Book your seat now to interact with senior executives having in-depth knowledge of Cloud Computing for two hours (1800-2000 hrs) followed by dinner.
Contact:
Mukesh Kalra
+91–11–26187948, 46023157
mukesh.kalra@fisme.org.in

Policy Polemics
Trade-climate change interface emerging as a 'new issue'
The Conference of Parties (COP 17) Climate Conference held in Durban in November-December 2011 placed due impetus on some critical issues that emanate when climate change concerns intersect with trade policy issues. In fact, the interface between international trade and climate change is fast emerging as a 'new issue' even though it does not find mention in the originally drafted rules of the General Agreement on Tariffs and Trade (Gatt) or the World Trade Organization (WTO).

Finance Fundamentals
Intermediation in Insurance – The Role of a Broker
In India, insurance is considered a push sale product. This is not good because when an insurer or intermediary pushes a product there is little choice that is given to customers and, quite often, over-commitments are made, argues Abhishek Bondia, Business Head – Corporate, SecureNow Insurance Broker in this exclusive article for
The FISME Factor
.
SME bourse takes off with new challenges
The BSE SME Exchange is off the blocks with an Initial Public Offer (IPO) by a finance company and the NSE SME Exchange will soon follow suit with a few listings by manufacturing companies. Consequently, over the course of this year, the developmental role of stock exchanges - which are frontline regulators - will be put to test as this a renewed attempt to promote exchanges for small and medium enterprises (SMEs) after two failed attempts. In this article Shaji Vikraman discusses some of the issues.

Rate cut needed to boost SME growth: Rajat Madhok
With all eyes on the next round of monetary measures from the Reserve Bank of India (RBI), foreign private sector banks like Citibank expect a promising business scenario to emerge, especially for small and medium enterprises (SMEs). Rajat Madhok, managing director and head of Commercial Bank, Citibank India, talks to Rutam Vora of Business Standard about the credit scenario for SMEs and future growth prospects.
HR Heuristics
The art of locking the door before the horse bolts
"A lot of the times we end up saying or doing something we regret later. One aspect of Emotional Intelligence is self-regulation- or impulse control, or simply self-control. Recently I was discussing this subject with Prof Sudhir Jain, Director of the new IIT at Gandhinagar, who is a rare combination of an academic with international credentials and a highly regarded administrator. He acknowledged ruefully: 'Yes I lose my cool sometimes. But it's not good because it diverts attention from the main issue; it's bad for administration, bad for morale. "
Manufacturing Metrics
SMEs in China: Lessons from Chinese Entrepreneurs
Indian entrepreneurs, especially those in the micro, small and medium enterprises sector can learn from the experience of Chinese SMEs, argues Absar Alam, Research Fellow, Asian Institute of Transport Development, New Delhi, in this article written exclusively for the readers of
The FISME Factor
.
Marketing Mantras
Social media can take SME marketing to new heights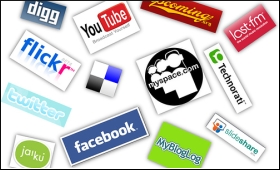 FISME has launched a social media initiative in a big way and
The FISME Factor
invites all readers to join FISME on Facebook. Here is an article on how social media helps MSMEs tackle the marketing challenge in the face of competition.
Technology Tracker
Embracing mobile working
Over the past two decades mobile computing has arguably been the major success story of the information technology world. In the 20 years in which our desktop technology has remained fundamentally the same – if a great deal more sophisticated – mobile technology has walked a comparatively revolutionary road.
Trade Trends
ECLAC booklet on India and Latin America
The Economic Commission for the Latin America and the Caribbean (ECLAC) has published a booklet "India and Latin America and the Caribbean – Opportunities and Challenges in trade and investments".
Directory of Testing Laboratories in India
Buy our one-of-a-kind guide to all industrial testing laboratories in India. Find the one most convenient for getting your products tested and certified. An invaluable compendium for all industrial units and exporters.
PP: 894, Hard Cover.
Price: Rs 900.
50% discount for members.
Handbook for Managing Export Payment Risks
If you are an exporter you simply cannot do without this unique publication which tells you how to manage payment and other risks arising from exports.
PP: 78.
Price: Rs 300.
50% discount for members.
Free Publications
Fertilizer quality control in India: Need for change
This monograph argues for a systemic change in fertiliser quality control. Essential reading for those in policy-making positions.
FISME regularly receives monthly reports on the economies of various countries from their missions in India. These reports provide information on key economic parameters, trade related information and all news relevant for importers and exporters. In this edition you can take a look at reports on:

Shri V.K. Agarwal re-elected President for 2012-13
Shri V.K. Agarwal has been re-elected President of FISME for 2012-13 for the second term. Concluding the two-month long process of election, Shri Ashok Agarwal, Election Officer, announced the names of seven newly-elected members of the executive committee. He then invited nominations for Presidentship. Shri Agarwal's name was proposed and seconded by all electing him with unanimous vote. As per the constitution of FISME in force, a President can have a maximum of two terms.
FISME launches IP Facilitation Centre in Hyderabad
FISME holds Roundtable on SME Exchange on March 28, 2012
FISME organises Innovation Lab for MSMEs in Hyderabad
First phase of IPR Awareness Programme completed
Argentine business delegation interacts with Indian MSMEs
Bangalore IPFC inaugurated
What is your business outlook for the current quarter – April 1, 2012 to June 30, 2012?
New Customs Laws up penalties, leave rates unchanged
Vijai Kumar, Consultant & Advocate,
Former Additional Commisioner of Indian Revenue Service
Macro Metre
Core industries' growth rises by 6.8 pc
'Unreliable credit info stopping fund flow to MSMEs'
Nagpur and Chandrapur to get two manufacturing clusters
Government to set up readymade garment cluster in Hubli
SIDBI's equity induction plan for Faridabad MSMEs
Public procurement policy to help MSME
SME exporters demand exemption from income tax
Supply quality products in time, NMPT chairman tells MSMEs
NSIC signs MoU with Ministry to support MSMEs
SBI rolls out one-time settlement scheme for small units
SMEs can grow despite budget limitations: Raghu Kumar
SMEs see a 43% fall in PE investments in Jan-Mar
Focus On Nigeria
ICT relevant to MSME development
Focus On Serbia
Serbia to adopt new measures supporting SMEs
Focus on Germany
Germany to promote Nigeria's economic growth
Focus on Uganda
Uganda seeks India's help to promote MSMEs
Focus on Greece
EIB signs innovative SME guarantee fund in Greece
Focus on UK
£40m fund to help 50% more SMEs in Wales
6 new members join FISME
During the period March 15 to April 1, 2012 a total of 6 new MSMEs became members of FISME.