President's Message
" Delayed payments with underfunding of MSMEs' working capital needs continue to be a cause of serious concern. Now that both Finance Ministry and RBI are taking steps to deepen Corporate Bond Market, it is high time a Debt Capital Market got created by promoting Companies for securitizing Trade Receivables of MSMEs. These Companies may issue bonds based on their performance track record out of their securitized pools of Trade Receivables. A market based solution like this can make a huge impact. "
- Shri V.K. Agarwal, President FISME

NCEDAR 2012
AIFPA Show 2012
PLASTO 2012
SAURASHTRA PLAST 2012
The recent advise of RBI to banks will bear fruits: Survey
According to The FISME Factor survey, 60% of MSMEs feel that the recent advise of Reserve Bank of India to banks will bear fruits.
Marketing Mantras
Website design: creating a site for your SME
Provide your customers a HOME to visit, a place which is open 24/7 and is designed to reach them. The best websites are constructed in such a way to appeal the target audience of the company and there are three steps to formulate the perfect small business website.
Why ICT matters to SMEs?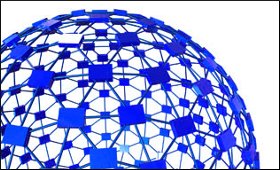 New communication technologies like mobile phones and the Internet are increasingly becoming a part of lives and SMEs cannot afford to shut their eyes to these developments, which have potential to dictate success and survival of a small business.
Finance Fundamentals
Simple tips for SMEs to reduce borrowing cost, save money
In today's cut throat competition a rupee saved is a rupee earned and more so for small enterprises that need to fight with global giants. With the following few tips, they can attempt to save some money.

Policy Polemic
Red tape makes India a hell of a place for SMEs to do business
Governments that love red tape make it sheer hell for businesses, particularly small businesses, to operate. And governments in India, at every level from the Central to the States, appear to love weaving reams of red tape that constrain small businesses from realising their potential.
Directory of Testing Laboratories in India
Handbook for Managing Export Payment Risks
Free Publications
FISME Policy Paper
Fertilizer quality control in India: Need for change
FISME regularly receives monthly reports on the economies of various countries from their missions in India. These reports provide information on key economic parameters, trade related information and all news relevant for importers and exporters. In this edition you can take a look at reports on:

Are views and concerns of MSMEs adequately reflected in Indian News Papers?
"Unless there is fear (bhaya), there is no hunger (bhook);
Unless there is sacrifice (bali), there is no food (bhog)"
What do you do when you face tough times due to increased competition, margin pressure, sluggish growth and stagnating profits? There are two principles that govern nature and the same two principles govern organisations: violence and seduction. How can you shake yourself of lethargy? How to reinvent yourself?
[Adapted from 'Management Mythos' series Devdutt Pattanaik, Corporate Dossier, The Economic Times]
Read More
Macro Metre
Andhra Pradesh
MSMEs are the engine of economic growth: official
Punjab
Road show held to promote engg expo
Maharashtra
Andheri SMEs welcome CRR cut by RBI
Madhya Pradesh
RBI Deputy Gov concerned about shrinking credit to MSMEs
Uttar Pradesh
Proposals invited for industrial clusters
Uttarkhand
Orissa
Government urged to promote sale of MSME products
Tamil Nadu
Subsidy must be given to low-power generators: trade body
Write and Win prize!
Write your comments on the FISME Factor. Share your views and suggestions on MSME issues. Win prize! The best mail will get a special book every fortnight.
send mail to:
newsletter@fisme.org.in
TThere are business opportunities available for Indian companies in Turkey. The interested candidates can check details.
Read Details
During the period from November 1 to November 15, 2012 a total of 4 new MSMEs became members of FISME.
Read Details