President's Message
President's address in Panel Discussion on Economic Freedom of States of India, Jan 29, 2013
" With expectations for better life and education for their young rising, and people getting demanding and impatient, the politicians are becoming conscious of the importance of their own performance vis-à-vis their peers albeit slowly. Comparisons are finding place in media as to which state stands where in the pecking order "
Cost of borrowing will come down with RBI's scrutiny of loan pricing: Survey
According to The FISME Factor survey,75 % of MSMEs feel that cost of borrowing will come down with RBI's stepping up scrutiny for loan pricing to them vis-a-vis large corporate houses.
HR Heuristics
Back to Basics: Train, Gain and Retain
At the TiE Summit in Mumbai last week, five women entrepreneurs discussed their experiences, challenges running their respective businesses. The focus of the talk was on retaining and training talent.
Finance Fundamentals
Classroom: Govt Expenditure
The basic aim of the annual budget presented in February end every year by the government at the centre is to announce the expenditure it is planning in the next year. The budget can thus provide important clues to Small and Medium Enterprises (SMEs) about the kind of government support available, so that they can avail of schemes for SMEs, plan for new opportunities and make their business plans for the next year accordingly.
Marketing Mantras
Why do entrepreneurs need to look at rural India now?
He is known for his bold and unconventional ideas in marketing strategy. That's why, when Harish Bijoor speaks, everyone listens.
Cloud computing for small businesses: it's time to follow the herd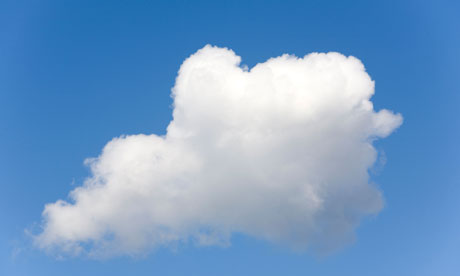 Using the cloud to store your data and run software? Here's how your SME could benefit from switching to cloud computing.
Policy Polemic
Powerless against policy winds
Despite its immense potential to bridge the power deficit and reduce the carbon footprint, policy support to wind power has been withdrawn.
Stockpile
Union Budget 2013: What SMBs, MSME sectors expect?
SMBs urge government to undertake initiatives to ease funding and cash flows for MSMEs as well as focus on cluster development and skill development programmes.
Consumer Price Index Numbers for Industrial Workers, December 2012
Quotable Quotes
" We have a mantra, "Don't be evil" which is to do the best things we know how for our users, for our customers, for everyone. So I think if we were known for that, it would be a wonderful thing. "
Directory of Testing Laboratories in India
Buy our one-of-a-kind guide to all industrial testing laboratories in India. Find the one most convenient for getting your products tested and certified. An invaluable compendium for all industrial units and exporters.
PP: 894, Hard Cover.
Price: Rs 900.
50% discount for members.
Handbook for Managing Export Payment Risks
If you are an exporter you simply cannot do without this unique publication which tells you how to manage payment and other risks arising from exports.
PP: 78.
Price: Rs 300.
50% discount for members.
Free Publications
Fertilizer quality control in India: Need for change
This monograph argues for a systemic change in fertiliser quality control. Essential reading for those in policy-making positions.
FISME regularly receives monthly reports on the economies of various countries from their missions in India. These reports provide information on key economic parameters, trade related information and all news relevant for importers and exporters. In this edition you can take a look at reports on:

The Federation of Indian Micro and Small & Medium Enterprises (FISME) and Friedrich Naumann Foundation (FNF) organized a panel discussion on Economic Freedom Index of the States of India 2012 with focus on Punjab, in Chandigarh on January 29, 2013. Dr Swaminathan S Anklesaria Aiyar, Consulting Editor, Economic Times and Fellow at Cato Institute (US) was the star speaker at the programme. Welcoming the participants Mr. V.K. Agarwal, President FISME said that economic freedom was the freedom of the citizens from undue interference by the government. 'There is said to be a symbiotic relationship between freedom and prosperity which may be commented upon by the learned amongst us', he said.
In a visit coordinated by FISME, Mr Vivek Rae, Secretary in the Ministry of Micro, Small and Medium Enterprises (MSME) visited Meerut on January 17, 2013 and met the manufacturers in Meerut Scissors cluster. He also reviewed the various initiatives undertaken by the Ministry for the Scissors and Sports Goods cluster based in Meerut. In an interactive session with scissors cluster members, Mr. Rae listened to the grievances of the small manufacturers and assured them that Government would give full support for modernisation of the traditional industries like scissors. He was accompanied by senior officials of the Ministries including Director General of NIESBUD Mr. Arun Jha and the Joint Development Commissioner, DC-MSME office, Mr. Pabitra Sarkar.
Do you think the recent rate cut by RBI will bring down SMEs' borrowing cost?
FISME's take on RBI 3rd Quarter Review
The following is an exclusive review for FISME members of the RBI's third quarter review announced on January 29, 2013. Rajesh Dubey, Advisor (Finance), FISME is the author of this review.
The third quarter review brought out by RBI has introduced minor changes to the reference rates as indicated in the given table. The changes appear to have been made more out of compulsion arising out of the posturing made it after the clamour for rate reduction had increased post second Quarter Review, rather than any major macro-economic reforms.
"Since ancient times, Indians have always believed that nothing in this world is static. Everything is changing constantly. Therefore, the DNA of Indian mindset is comfortable with ambiguity or lack of clarity, predictability and certainty that enables one to cope with the continuous changes of life. This is an 'improvisation' mindset. In India, as change is continuous and of low amplitude, creativity is also continuous and takes the form of improvisations. In the West, change is discontinuous with high amplitude spikes that demand super-creativity. The West has an 'innovative' mindset that is uncomfortable with ambiguity and uncertainty and seeks to create a new world order and an improved sense of stability and predictability. Innovation aims to change the system forever and heralds a period of relative stability before the next revolution."
[Adapted from Devdutt Pattanaik's column Mythos in Corporate Dossier, The Economic Times 18 Jan, 2013]
Macro Metre
The Reserve Bank of India (RBI) in its third quarter monetary policy review obliged with a 25 basis point repo rate cut, first repo rate cut in nine months. The repo rate now stands at 7.75%. The bank also cut the cash reserve ratio by 25 basis points to 4%. The move is meant to infuse Rs 18,000 crore into the banking system. While repo rate cut will reduce the cost of borrowing for individuals and corporates, the reduction in CRR, which is the portion of deposits that banks have to park with RBI, would improve the availability of funds.
Growth in output for the eight core sectors, constituting over one-third of the factory production, saw a bit of improvement as it rose to 2.6 per cent in December from 1.6 per cent in the previous month. However, growth in the core industries, which comprises 37.9 per cent of the index of industrial production (IIP), was lower than 4.9 per cent in the same month of 2011-12, official data showed recently. The year-on-year decline in growth was on account of contraction in production of coal, natural gas and fertiliser, the data released by the ministry of commerce and industry showed. The cumulative expansion of the eight industries--crude oil, natural gas, cement, coal, electricity, steel, petroleum refinery products and fertilisers--was down at 3.3 per cent in April-December 2012 against 4.8 per cent in the last corresponding period.
Cooperative banks in the country have welcomed the Reserve Bank of India (RBI)'s move of cutting the cash reserve ratio (CRR) and repo rates. The move, according to cooperative banking leaders, would support small and medium industries and increase credit offtake. In its quarterly credit policy announcement recently, RBI cut CRR and repo rates by 25 basis points each. Welcoming the move, sources in the cooperative banking circles hinted a turnaround in the sector.
Minister of State (Independent Charge) for Micro, Small and Medium Enterprises K. H. Muniyappa, who met a delegation led by Slovenian Deputy Prime Minister and Minister of Economic Development and Technology Radovan Zerjav recently said that the bilateral trade between the two nations has been growing steadily over the years. Muniyappa, while welcoming the visiting dignitaries, said "India and Slovenia enjoy very warm and friendly relations and this has been further cemented by regular exchange of high level Ministerial visits between both the countries."Bilateral trade between India and Slovenia has been growing steadily over the years. Our relations are poised to reach greater heights," he added.
The sales turnover of Indian packaging industry is likely to touch USD 43.7 billion by 2016, according to Indian Institute of Packaging (IIP). "The total turnover of the packaging industry in India at present is USD 27.6 billion and expected to grow to around USD 43.7 billion by 2016, whereas the global turnover is about USD 550 billion", said the Indian Institute of Packaging (IIP) Chairman S K Ray.
Assam
Jammu & Kashmir
J-K industrialists appeal for VAT remission extension
Karnataka
Maharashtra
Orissa
Tamil Nadu
Uttar Pradesh
Write and Win prize!
Write your comments on the FISME Factor. Share your views and suggestions on MSME issues. Win prize! The best mail will get a special book every fortnight.
send mail to:
newsletter@fisme.org.in
There are business opportunities available for Indian companies in Canada. The interested MSMEs can check details.

There are business opportunities available for Indian companies in Turkey. The interested MSMEs can check details.

During the period January 15, 2013 to January 31, 2013 a total of 2 new MSMEs became member of FISME.