President's Message
" In FISME, we had a dream that an MSME, no matter how small, must have an opportunity to have its say. An opportunity to share its pain and its struggle. An opportunity to share its successes and victories. An opportunity to collaborate, to learn and to contribute. With KNN I feel we have come closer to realizing that dream. "
(Excerpts from address of FISME President at KNN launch)
FISME delegation to Thailand – November 2013
Date: 19-23 November 2013
Venue: Bangkok
9th Health Asia 2013
International Exhibition & Conferences
Aluminium India 2013
India Composites Show 2013
Residential training programme on 'Effective Office Administration & Management'
Rajiv Gandhi National Quality Award 2012
India lacks infrastructure and eco-system to be manufacturing hub: Survey
According to the FISME Factor survey, 75 per cent of the Micro, Small and Medium Enterprises (MSMEs) feel that India might not be the next manufacturing hub as it lacks the required infrastructure and the eco-system. The Commerce and Industry Minister Anand Sharma has said that the government is committed to make India a manufacturing hub on the other hand, Tata Motors has chosen Indonesia as a hub to export vehicles.
HR Heuristics
How to ensure your employees are a happy lot
Gaining employee loyalty and satisfaction is a very difficult task. Various companies come up with different strategies to combat employee dissatisfaction and attrition.
Finance Fundamentals
Bank SME credit schemes galore; are there enough takers?
By Esther Suhasini
Most public sector banks have specialised units and schemes in place to cater to the MSME sector, especially in the industrial clusters. But how effective are their schemes? Have they succeeded in providing critical assistance to the small and medium units?
Marketing Mantras
'We launched the men's fairness cream first, others followed suit'
Fair and Handsome not only had the first mover advantage when it was launched nationally in 2005, but it also opened up the fray and saw the entry of big players like Garnier and Nivea.
It is time for social media to take centrestage in marketing
By Esther Suhasini
Regardless of whether you have a storefront business or not, you need to have a virtual one, considering the number of people active on social media sites such as Facebook, Twitter, LinkedIn and Google+ these days.
Policy Polemic
Will listing on the stock exchange benefit SMEs?
One of the biggest challenges for all start-ups and small and medium enterprises (SME) is raising capital to either launch one's company or expand operations.
SME Special
A primer for getting credit rating by SMEs
By Gunja
A credit rating evaluates the credit worthiness of a borrower, especially an enterprise. It is an evaluation made by a credit rating agency, profiling a company's ability to borrow and service debt.
Success Story
From a dreamy-eyed schoolboy to an astute businessman
That young boy with dreamy eyes is now in his 50s and is the CEO of Pune-based Rochi Engineers, which manufactures exhaust and emission control systems for the off-highway diesel engine applications like mining, power generation, earthmoving equipment as well as the construction industry.
Stockpile
India's central bank left interest rates unchanged on July 30 as it supports a battered rupee but said it would roll back recent liquidity tightening measures when stability returns to the currency market, enabling it to resume supporting growth.

Quotable Quotes
" My biggest motivation? Just to keep challenging myself. I see life almost like one long University education that I never had — everyday I'm learning something new. "
-Richard Branson, Founder and Chairman of Virgin Group

Directory of Testing Laboratories in India
Buy our one-of-a-kind guide to all industrial testing laboratories in India. Find the one most convenient for getting your products tested and certified. An invaluable compendium for all industrial units and exporters.
PP: 894, Hard Cover.
Price: Rs 900.
50% discount for members.
Handbook for Managing Export Payment Risks
If you are an exporter you simply cannot do without this unique publication which tells you how to manage payment and other risks arising from exports.
PP: 78.
Price: Rs 300.
50% discount for members.
Free Publications
Identification & Valuation of IPRs in MSMEs
Identification & Valuation of IPRs in MSMEs - Selected Research Papers.
Fertilizer quality control in India: Need for change
This monograph argues for a systemic change in fertiliser quality control. Essential reading for those in policy-making positions.
FISME regularly receives monthly reports on the economies of various countries from their missions in India. These reports provide information on key economic parameters, trade related information and all news relevant for importers and exporters. In this edition you can take a look at reports on:

-Jim Yong Kim, 12th President of the World Bank
"I received some great advice from Marshall Goldsmith, one of the preeminent authorities in the field of leadership," said Jim Yong Kim, President World Bank. He told me, "If you want to be an effective leader, listen to and accept with humility the feedback that comes from your team." The most fundamental commitment you have to make as a leader is to humbly listen to the input of others, take it seriously, and work to improve. Again, it sounds simple, but it's not easy. Leadership, as Marshall always says, is a contact sport, and one has to constantly ask for and respond to advice from colleagues so you can improve.
(Taken from Business Insider)
Macro Metre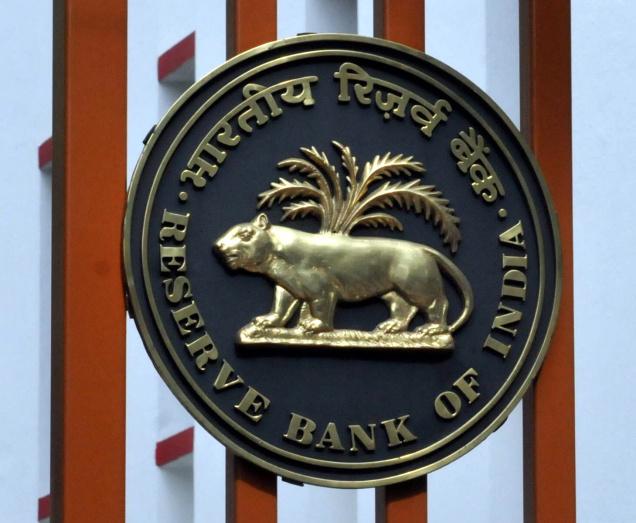 Industry and other borrowers will have to live with high interest rates as the Reserve Bank of India (RBI) has retained the benchmark interest rates. The focus of the RBI's monetary policy is to somehow protect the rupee from the onslaught in the foreign exchange market. RBI has clearly sacrificed once again growth and would maintain a tight fist on the money flow in the system by keeping interest rates high. While reviewing the policy, the central bank has kept the repo rate, the rate at which it lends to commercial banks, steady at 7.25 per cent; and the cash reserve ratio (CRR), the proportion of deposits banks must keep with the RBI as cash, was also left unchanged at 4 per cent. The reverse repo rate also stands at 6.25 per cent, according to RBI.
The Government today announced increase in the interest subsidy for all exporters in the micro small and medium enterprises (MSME) sector from two to three per cent giving them a boost to compete in the tough global market. In addition, the exporters belonging to sectors such as handlooms, handicraft, carpets, toys, readymade garments etc., are also eligible to receive interest subvention. As many as 235 tariff lines in the engineering goods will also be eligible for the increased interest subsidy.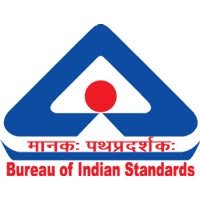 By Gunja
New Delhi, (KNN) The small companies find the procedure of registering electronics and information technology products with Bureau of Indian Standards (BIS) difficult and lengthy, the date for which has been extended by three months till October 3, 2013. "With the poor infrastructure available to small manufacturers, the process of registering products with BIS is lengthy and difficult. Besides, small businesses do not know how to go about it; time and energy is wasted in looking for the right people-either certification agent or vendors who could help to obtain certification," said Kapil Kumar Garg, Co-Founder and CEO of ThinnkWare- a venture of KC Robotics and Embedded Private Limited.
Write and Win prize!
Write your comments on the FISME Factor. Share your views and suggestions on MSME issues. Win prize! The best mail will get a special book every fortnight.
send mail to:
newsletter@fisme.org.in
There are business opportunities available for Indian companies in Canada. The interested MSMEs can check details.
Read Details
During the period from July 15, 2013 to July 30, 2013 a total of 4 new MSMEs became member of FISME.
Read Details