President's Message
" Vocational activities of self employment by lakhs of people to make both ends meet are part of the famed MSME census figures of 28 million enterprises in our country. A large part of these are construed illegal under the Urban/Civic Acts & Rules excluding these persons from accessing basic amenities including electric connections, institutional credit and also registering with sales tax and other departments as a bonafide business. Rational urban Acts & Rules and integrated planning can remove huge population from miserable life. "
- Shri V.K. Agarwal, President FISME

NCEDAR 2012
AIFPA Show 2012
PLASTO 2012
SAURASHTRA PLAST 2012
The Indian Newspapers do not reflect correct views regarding MSMEs: Survey
According to The FISME Factor survey, 81% of MSMEs feel that the Indian Newspapers do not reflect correct views regarding MSMEs.
HR Heuristics
Hiring a perfect HR director for the SME needs attention
A perfect HR director runs day to day operations of his department like recruitment and retention, pay and reward, employee engagement etc. It requires the person to be strategic and administrative.
Marketing Mantras
Choose the PR practises according to your business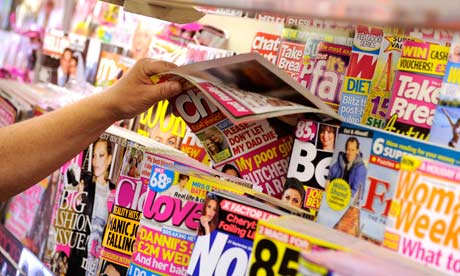 Either you hire a public relation company or you do your own PR in-house, the focus lies in boosting your presence in the market. The small business should promote their work in either of the two ways.
Having clear goal key to successful media branding: CEO ODigMa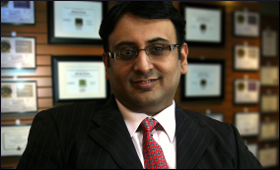 Advit Sahdev, CEO & Founder, ODigMa, an online digital marketing company said it is important to have clear marketing goals in order to be successful in branding on social media platforms.
Finance Fundamentals
Why punish innocent MSMEs with NPA accounts?
Why is the country punishing such innocent entrepreneurs, their employees and being a silent spectator to gradual decay of public assets worth billions of rupees in spite of the unit being viable in many cases?

Quotable Quotes
" We used to write this down by saying, 'move fast and break things.' And the idea was, unless you are breaking some stuff you are not moving fast enough. "I think there's probably something in that for other entrepreneurs to learn which is that making mistakes is okay. At the end of the day, the goal of building something is to build something, not to not make mistakes. "
- -MARK ZUCKERBERG, CEO, Facebook

Directory of Testing Laboratories in India
Handbook for Managing Export Payment Risks
Free Publications
FISME Policy Paper
Fertilizer quality control in India: Need for change
FISME regularly receives monthly reports on the economies of various countries from their missions in India. These reports provide information on key economic parameters, trade related information and all news relevant for importers and exporters. In this edition you can take a look at reports on:

Whether incresing FDI limit in MSMEs from 24% to 100% be beneficial or harmful for Indian MSMEs?
NR Narayana Murthy says, he is product of many lessons learnt from parents, teacher, friends, colleagues and his own children. He learnt many lessons from how they conducted themselves.
Talking about one of his favourite teachers, he said, he was influenced by his head master Mr KV Narayan (KVN). He was a tough taskmaster, a disciplinarian and expected a lot from his students but at the same time kind and affectionate towards them. The head master taught him Chemistry in the final year and he sat in the front bench in his class.
Macro Metre
The economy slowed in the July-September quarter due to sluggish farm sector performance and anaemic manufacturing growth, fuelling expectations of an interest rate cut and calls for implementing economic reforms to boost growth. Data released by the Central Statistics Office (CSO) recently showed growth slowed to 5.3% in the July-September quarter compared to 6.7% expansion in the same year-ago period. It marked the slowest pace of expansion in three years and was below the 5.5% growth in the previous April-June quarter. Growth in the first half of 2012-13 stood at 5.4% compared to 7.3% in the year ago period. The finance ministry said the data was below its expectations.

Soon you will have a barometer index for the country's small and medium enterprises (SME) segment. The Bombay Stock Exchange (BSE) is set to launch an SME index, the first of its kind in India. Currently, BSE has 11 SME companies listed on its platform, while the National Stock Exchange (NSE) has one. BSE's SME index will have features similar to the BSE IPO index, said an expert close to the development.
Bihar
MSMEs in Bihar need support from all corners
Gujarat
Small-ticket fund-raising is on the rise in Gujarat despite sluggishness in the economy. Merchant bankers in the state say, Gujarat-based small and medium enterprises (SMEs) have already concluded three initial public offerings, two private equity deals and one GDR issue, and there is a significant rise in enquiries for fund requirement from the segment. PNS Metals, Bhavin Impex, Quality Technocast Pvt Ltd, NEPRA Resource Management and Jaihind Projects Ltd. are some of the names that are in the process of raising funds.
Haryana
FDI jumps in Haryana after new industrial policy
Jammu & Kashmir
J-K govt focussing on development of MSMEs: Omar
Karnataka
Karnataka Aerospace Policy soon
Maharashtra
Pimpri-Chinchwad SMEs prefer co-operative banks loans
Punjab
Punjab's new industrial policy to address land issue
Uttar Pradesh
West Bengal
Bengal earmarks land for 57 MSME clusters
Write and Win prize!
Write your comments on the FISME Factor. Share your views and suggestions on MSME issues. Win prize! The best mail will get a special book every fortnight.
send mail to:
newsletter@fisme.org.in
There are business opportunities available for Indian companies in Turkey. The interested candidates can check details.

During the period from November 15 to November 30, 2012 a total of 5 new MSMEs became members of FISME.