President's Message
CST: Time to bury the nuisance tax
" Thousands of MSMEs are hauled up across the country by State Tax Authorities because their buyers would not furnish C-Forms- a document which is issued to the buyer from his state and it is to be given to seller within three months to establish that both the parties are registered dealers. Punishment and harassment follows for someone else's default, often due to inability of authorities themselves to issue such forms in time. As GST continues to be mirage, it is time businesses provided succor through some simple reform measures FISME suggested recently. "
9th Health Asia 2013
International Exhibition & Conferences
Aluminium India 2013
India Composites Show 2013
Residential training programme on 'Effective Office Administration & Management'
Rajiv Gandhi National Quality Award 2012
Rupee might get weaker over next six months: MSMEs
According to The FISME Factor 69 per cent of the Micro, Small and Medium Enterprises (MSMEs) feel rupee might get weaker whereas 31 per cent of them say it might get stronger over next six months against US Dollar.
HR Heuristics
How Indian mythology can help in choosing a good CEO
You need to list all the things that you feel you did to be a good CEO and map if these qualities exist in some measure in either of the candidates.
Finance Fundamentals
Four reasons to let rupee be
We are a mostly open middle-income economy with a floating exchange rate — but our policymaking capacity is still designed for the old India.
Marketing Mantras
When planning to diversify, look before you leap
Let's say business is good, revenue is rolling in and you've weathered the tempest most SMEs encounter while seeking stability in the first couple of years.
Policy Polemic
SMEs adopting a global mind-set: Oxford Research
Small and medium enterprises (SMEs) across the world are making major changes to their business models in order to cater to global demand, an Oxford Research has said.

SME Special
Gaming industry beckons Indian entrepreneurs
Meet Anand Khemani, who is the official licensee and distributor of nine international gaming titles. He also owns ten retail outlets in Tier I and Tier II cities across India. Welcome to Games The Shop.
Success Story
From tin shed to corporate chic, Viplab chisels an SME
A tough-as-nails entrepreneur chisels a business in office furniture despite humungous odds. 'The government's incentives for SMEs never trickle down to us,' rues Saurabh Rohtagi.
Stockpile
India's industrial production declined 1.6 per cent in May, due to sharp drop in manufacturing and mining output, government data showed recently, dampening hopes for revival in economic growth.

India's annual consumer price inflation picked up in June to 9.87 per cent, after slowing for three straight months, government data showed recently.

Quotable Quotes
" I believe the real difference between success and failure in a corporation can be very often traced to the question of how well the organization brings out the great energies and talents of its people. "
-Thomas John Watson, Jr., Second President of IBM

Directory of Testing Laboratories in India
Buy our one-of-a-kind guide to all industrial testing laboratories in India. Find the one most convenient for getting your products tested and certified. An invaluable compendium for all industrial units and exporters.
PP: 894, Hard Cover.
Price: Rs 900.
50% discount for members.
Handbook for Managing Export Payment Risks
If you are an exporter you simply cannot do without this unique publication which tells you how to manage payment and other risks arising from exports.
PP: 78.
Price: Rs 300.
50% discount for members.
Free Publications
Identification & Valuation of IPRs in MSMEs
Identification & Valuation of IPRs in MSMEs - Selected Research Papers.
Fertilizer quality control in India: Need for change
This monograph argues for a systemic change in fertiliser quality control. Essential reading for those in policy-making positions.
FISME regularly receives monthly reports on the economies of various countries from their missions in India. These reports provide information on key economic parameters, trade related information and all news relevant for importers and exporters. In this edition you can take a look at reports on:

Activities
Business Banter: Lessons from Entrepreneurs
Macro Metre
Domestic Digest
State Scan
World Watch
Knowledge Store
...And A Lot More
Part of the series of events Federation of Indian Micro and Small & Medium Enterprises (FISME) organizes to expose Indian MSMEs to international trade, a seminar on 'Business opportunities in Poland' was organized with Polish Embassy in New Delhi. The seminar was addressed by H.E. Piotr Klodkowski, Ambassador, Embassy of the Republic of Poland. Indian export basked has expanded considerably since 1990s with opening up of economies of both the countries. While India used to export traditional goods such as tea, spices, textiles, cotton and leather, now major items include auto and auto components, pharmaceuticals, plastic, rubber and electric machinery.
Led by the Ministry of Micro, Small and Medium Enterprises, key Indian agencies have lined up their cooperation initiatives for development of Small and Medium Enterprises (SMEs) in Rwanda. Further, the President of the Federation of Indian Micro and Small & Medium Enterprises (FISME), Mr D Gandhikumar has extended full support to High Commissioner of Rwanda during Rwanda Day celebrations in New Delhi recently. The chamber has agreed to co-organize an exhibition in Rwanda during the month of September this year to showcase products manufactured by the Indian MSMEs.
-Brian Charles Lara, former International Cricket Player
The key for has been setting small goals from a very early age and achieving them. "I knew at age 14, I could not play for the West Indies senior team, but I could have been the best batsman in school, I could have been the best under-16 batsman. That was my main focus and I was steadfastly working towards those things," Brain Lara, former International Cricket Player said. "Obviously achieving them always gave me the confidence to keep going the following year to achieve greater things," he added.
[Taken from ET's eleven success mantras of batting genius Brian Lara]
Pratap Bhanu Mehta
A story of destructive governance and citizens who did not speak out
First, the UPA came for the roads sector. They destroyed contracting. They slowed down road construction. They left highways half built. We did not speak out. After all, the only reason the NDA could have started the golden quadrilateral is because they wanted to spread Hindutva.
Macro Metre
India's exports, to which MSMEs contribute as much as 40 per cent, declined by 4.56 per cent in June owing to worsening demand in the global market. Exports dipped to USD 23.79 billion in June as compared to USD 24.5 billion in May. While, April-June exports stood at USD 72.5 billion, down 1.46 per cent year-on-year, June trade deficit remained at USD 12.24 billion, down from USD 20.14 billion in May.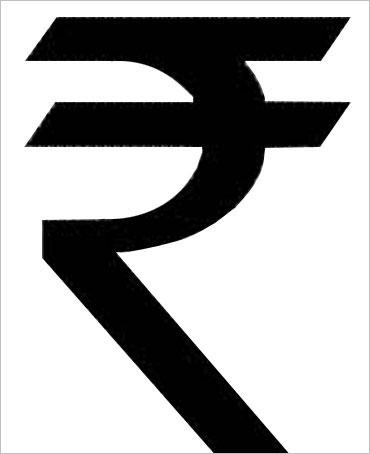 Since import contents in Indian exports have been more than 20 per cent in the recent times, rupee depreciation will affect Indian industry beyond calculations and hurt its production and profit margins. In addition, India's trade deficit will exceed all possible limits if rupee continues to slide and inflow of international investments will recede further, hurting prospects of growth revival, said a study by PHD Chamber of Commerce and Industry (PHDCCI).
Small businesses will find it even more difficult to get credit from banks because the lenders have now decided to name and shame even the guarantors in the case of defaulters. The small and medium enterprises are upset over the development as they wonder who will come forward to stand guarantee for them in case the guarantor runs the risk of getting named and shamed. "The industry ministers assure us that the MSMEs will easily get loans starting from Rs five lakh upto Rs five crore without any guarantors. But when we go to the banks, they ask us for so many documents and guarantors. It's really very difficult for the MSMEs to get loans from the banks. We have to go through so much of trouble," said the owner of Florist Flower Crafts Kuteera Herbal Products, Priya Vandana Puranik from Belgaum, who is also a member of Association of Women Entrepreneurs of Karnataka (AWAKE).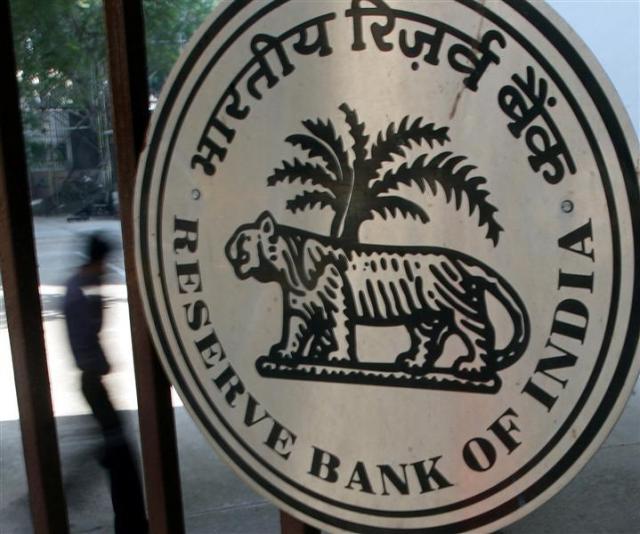 The micro and small enterprises are better off in terms of deployment of gross bank credit as compared to the large and medium enterprises, according to the April-May RBI data. While the credit deployment in micro and small firms grew by 20.6 per cent in April-May, the expansion of credit to medium scale companies was only 7.8 per cent underscoring the slowdown these firms are facing. Further, the sector-wise analysis of the credit deployment shows that the slowdown is seen significant among the transport operators. Their credit growth was only 4.5 per cent in April-May this year as compared to the same period last year.
Gems and jewellery exports slipped by 16.5 per cent year-on-year to USD 2.70 billion in May owing to a falling demand from western markets. Last year, these exports stood at USD 3.24 billion, according to the data by the Gems and Jewellery Export Promotion Council (GJEPC). Gems and jewellery exports in May were also lower compared to the previous month when the exports were at USD 3.38 billion, around 33 per cent growth over the year ago period.
Write and Win prize!
Write your comments on the FISME Factor. Share your views and suggestions on MSME issues. Win prize! The best mail will get a special book every fortnight.
send mail to:
newsletter@fisme.org.in
There are business opportunities available for Indian companies in Canada. The interested MSMEs can check details.

During the period from July 1, 2013 to July 15, 2013 a total of 3 new MSMEs became member of FISME.