President on Budget
Excluding MSMEs from grant of investment allowance is gross injustice
"The FM appears to have been at his doublespeak best when, in spite of his fulsome praise of the MSMEs, he ignored them while announcing grant of 15% investment allowance for new investments in manufacturing facilities and restricting the benefit to Co investing Rs100Cr and above. "
MSMEs rightly prophesied the Budget to be growth oriented
According to The FISME Factor survey, which was conducted prior to Union Budget 2013-14 being tabled, majority of MSMEs already prophesied the Budget to be growth oriented.
HR Heuristics
Is your organisation leaking people energy?
A major problem that most growing organisations face today is leakage of people energy without the senior management being aware of it. Given the talent shortage across industries, having a motivated work force and retaining them is one of the key factors that helps a fledging start-up make the transition to the next level of growth.
Finance Fundamentals
Gold loans are a new source of liquidity for SMEs
Apart from the obvious need for hard cash when starting any enterprise, there are also times when a business faces a liquidity problem. In such a scenario, securing funds in the absence of proper collateral or securities is tough. And, although there are a number of financial products that can help, negotiating the paperwork and time taken to prove your creditworthiness can be nerve-wracking.
Are angel investors getting less angelic?
Angel investors as the name indicates have been benevolent souls who bless new start-ups with their first injection of capital - their seed money.
Marketing Mantras
Do your homework before starting a new project!
OK, so we're not all Bill Gates and Zuckerburgs. But there are a lot of potential entrepreneurs out there whose innovative ideas can make it really big - provided they take the right route.
Entrepreneurship: Fear is the foe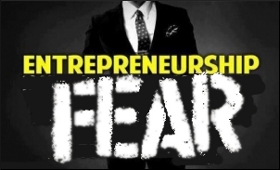 "I would like to start a small business, but . . . ." On my Facebook page I often come across these words.
Policy Polemic
Budget 2013: Towards an able bodied manufacturing sector
No large economy can become truly developed without a robust manufacturing sector. And so, our dearest finance minister today, proposed to provide an investment allowance at the rate of 15 percent to a manufacturing company that invests more than Rs100 crore in plant and machinery.
Small Company's Big Business
Forty years ago, economist Ernst Friedrich Schumacher published in Britain his book 'Small is Beautiful' in which he argued in favour of human-scale, decentralized and appropriate technologies which small businesses could harness effectively. Closer home, socialist thinker Ram Manohar Lohia propounded 'alpa praman yantra', stressing the need to limit use of technology and exploit the potential of small industries to offer employment in large numbers.

Quotable Quotes
" No problem can be solved until it is reduced to some simple form. The changing of a vague difficulty into a specific, concrete form is a very essential element in thinking. "
JP Morgan, founder of JP Morgan & Co

Directory of Testing Laboratories in India
Buy our one-of-a-kind guide to all industrial testing laboratories in India. Find the one most convenient for getting your products tested and certified. An invaluable compendium for all industrial units and exporters.
PP: 894, Hard Cover.
Price: Rs 900.
50% discount for members.
Handbook for Managing Export Payment Risks
If you are an exporter you simply cannot do without this unique publication which tells you how to manage payment and other risks arising from exports.
PP: 78.
Price: Rs 300.
50% discount for members.
Free Publications
Fertilizer quality control in India: Need for change
This monograph argues for a systemic change in fertiliser quality control. Essential reading for those in policy-making positions.
FISME regularly receives monthly reports on the economies of various countries from their missions in India. These reports provide information on key economic parameters, trade related information and all news relevant for importers and exporters. In this edition you can take a look at reports on:

Activities
Budget 2013-14
Business Banter: Lessons from Entrepreneurs
Macro Metre
Domestic Digest
State Scan
World Watch
Knowledge Store
...And A Lot More
Emphasizing on the adoption of innovation among Micro Small and Medium Enterprises (MSME), Federation of Indian Micro and Small & Medium Enterprises (FISME) organised fourth Innovation Lab for them- helping new age MSMEs compete with innovative ideas on Feb 21, 2013 in Hyderabad. Mr David Wittenberg, the star speaker of the event and the CEO of the Innovation Workgroup made an impressive presentation on value creation through innovation in SMEs. "Innovation is a discipline, a body of knowledge you can study, master and apply to various challenges," he said. Mr Wittenberg defined innovation as the discipline and process of applying frameworks and techniques for analysis, practices that stimulate ideation, and methods of prototyping in order to conceive and develop original solutions to problems.
The business and industry community has heaved a sigh of relief for the Union Budget has not introduced yet another irritant. In spite of the political pressures of upcoming general elections, the budget seems to have held on to the prudent policy of macroeconomic stability.
'The Best Advice I Got'
- Pankaj R Patel, CMD, Zydus Cadila

Starting a new organisation brings up a host of painstaking issues which need to be addressed. One of the challenges is to leverage the large talent resource that would strengthen the organisation. "Soon after the vertical split in Cadila Laboratories, Cadila Healthcare, under the aegis of the Zydus Group, came into being, we faced many challenges," said Pankaj R Patel, CMD, Zydus Cadila. "A large, unwieldy organisation could not be fleet-footed and give us the head start so critical for our future. That's when a piece of advice from a consultant helped us look at the entire issue in a different light. It brought to the fore the opportunity lurking in this challenge," he added. He created a new organisational structure with eight strategic business units. Each unit operated as an autonomous, empowered business with its own senior management team and profit objective. The flatter structure helped decentralise operations, enabled faster decision-making and brought in greater accountability. The structure helped to manage the diversified portfolio more efficiently and cohesively. "The best advice helped us address the growth aspirations of our people and maximise their talents," he said.
[Adapted from the Best Advice I Ever Got, Business Today]
Macro Metre
With the spurt in factory output last October turning out to be an aberration in the wake of sharp downturns in the months after, the latest Economic Survey has sought to describe the industrial production scenario as a 'mixed picture' of sluggishness bottoming out as well as continuing for a little longer period. What came as a surprise to the government while India Inc. maintained a 'we said so' stance to clamour for easing of interest rates, was that industrial growth, as measured by the IIP (Index of Industrial Production), witnessed a smart recovery with a robust 8.3 per cent expansion in October, 2012.
To encourage Micro, Small and Medium Enterprises (MSME) sector, Finance Minister P Chidambaram recently proposed continuing non-tax benefits to these units for three years even after they graduate to a higher category. "To encourage them to grow, I propose that the benefits or preferences enjoyed by them will stay with them for up to three years after they grow out of the category in which they obtained the benefit," Chidambaram said while presenting the Budget for the 2013-14 fiscal in the Lok Sabha. The MSME Ministry provides a number of non-tax benefits to the sector including Market Development Assistance (MDA) scheme and Design Clinics Scheme.
The finance minister (FM) recently said that small and medium enterprises (SME) will be permitted to list on the SME exchanges without making an initial public offering (IPO). The move will give a significant boost to the two SME exchanges—NSE's Emerge and BSE SME —who are trying to woo small companies to list on their platforms. The FM has however, said that such issues will be restricted to only informed investors. Stock exchange officials said that it's a welcome move as it will bring more facilitate listing of more companies.
Bihar
Goa
Boost to medium, small industries
Goa plans to brand handicrafts to revive cottage industry
Gujarat
Haryana
Karnataka
Tamil Nadu
West Bengal
Bangladesh
South Africa
United Kingdom
United States
Write and Win prize!
Write your comments on the FISME Factor. Share your views and suggestions on MSME issues. Win prize! The best mail will get a special book every fortnight.
send mail to:
newsletter@fisme.org.in
There are business opportunities available for Indian companies in Srilanka. The interested MSMEs can check details.

There are business opportunities available for Indian companies in Turkey. The interested MSMEs can check details.

During the period February 15, 2013 to February 28, 2013 a total of 3 new MSMEs became member of FISME.