President's Message
2013: Our hopes, our resolutions..
Business is finally looking up, though just a bit!
A spate of decisions by the Executive and the Legislator after a long lull has helped lift sentiments. Measures for controlling deficits should reduce inflation, strengthen rupee, attract foreign funds and boost to infrastructure investment by speeding up clearances should give further fillip to the economy.
The global picture though continues to be more unpredictable -with fiscal cliff precariously balanced and the European economies still unable to take firm steps towards fiscal consolidation. Luckily our economy is not dependent too much upon exports. (continued)
AIFPA Show 2012
Date: Dec 13-15, 2012
Venue: New Delhi
PLASTO 2012
Date: Dec 20-23, 2012
Venue: Pune
We need a statutory autonomous regulator to ensure fair deal for MSMEs: Survey
According to The FISME Factor survey, 86% of MSMEs feel that there is need of a statutory autonomous regulator to ensure fairness among farmers, and MSME vendors, after Parliament's approval to the decision of allowing FDI in retail.
HR Heuristics
Is your organisation leaking people energy?
A major problem that most growing organisations face today is leakage of people energy without the senior management being aware of it.
Finance Fundamentals
Make your money work
"Cash is King." This axiom needs to be followed by its words. And this is true. Be it companies-small or big, as well as in our personal life.
Marketing Mantras
Overcoming 3 Stigmas of being an Entrepreneur in India
India is just about coming to terms with start-up entrepreneurship. There is a social stigma attached to practically every stage of life, and mind-sets don't change easily.
Policy Polemic
Dangers posed by FDI in retail
The promised protection for small industries could turn out to be a farce.

Stockpile
2012: Achievements and initiatives of the Ministry of MSME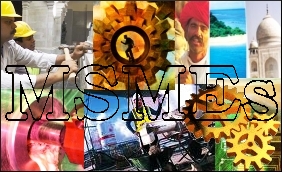 Micro, Small and Medium Enterprises (MSMEs) has proved to be an engine of growth in the economic development of the country. For their promotion and development, The Ministry of Micro, Small and Medium Enterprises (MSME) has been implementing various programmes and schemes.
Rs 13k cr in assets, focus on SME favour licence: Religare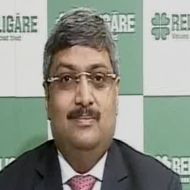 Interview with Shachindra Nath, Grp CEO, Religare Enterprises based on recent amendment of Banking Bill to allow RBI to give corporate entities offering financial and banking services, new banking licences.
Quotable Quotes
" In the modern world of business, it is useless to be a creative original thinker unless you can also sell what you create. Management cannot be expected to recognize a good idea unless it is presented to them by a good salesman. "
- -David Ogilvy, Former Chairman, Ogilvy and Mather

Directory of Testing Laboratories in India
Buy our one-of-a-kind guide to all industrial testing laboratories in India. Find the one most convenient for getting your products tested and certified. An invaluable compendium for all industrial units and exporters.
PP: 894, Hard Cover.
Price: Rs 900.
50% discount for members.
Handbook for Managing Export Payment Risks
If you are an exporter you simply cannot do without this unique publication which tells you how to manage payment and other risks arising from exports.
PP: 78.
Price: Rs 300.
50% discount for members.
Free Publications
Fertilizer quality control in India: Need for change
This monograph argues for a systemic change in fertiliser quality control. Essential reading for those in policy-making positions.
FISME regularly receives monthly reports on the economies of various countries from their missions in India. These reports provide information on key economic parameters, trade related information and all news relevant for importers and exporters. In this edition you can take a look at reports on:

'The Best Advice I Got'
-Y C Deveshwar, Chairman ITC Limited
"The best advice I have received is to listen to my inner voice," says Y C Deveshwar, Chairman, ITC Limited. Corporate Journey is full of challenges and opportunities. One has to deal with turning points, critical decisions which can later determine success and failure. The process of decision making is always crucial for a firm, and is driven by deep insights, organisational capabilities, strategy and plans, but often, a final choice needs to be made from competing alternatives. It is always advisable to listen to everyone, as in such situation different views are valued. Such advice indeed makes you stop and think to refine your views.
Macro Metre
India announced incentives to revive growth in exports recently as it looks to narrow a trade deficit that has put the country's current account balance and currency under pressure. As part of the package, the government extended a 2-percentage-point interest subsidy on rupee-denominated export loans for labour-intensive and small-scale industries by one year to the end of March 2014 to cushion the impact of weak demand in developed economies.
Dr. A Sakthivel Chairman AEPC hailed Government for all exports incentives announced, by Shri Anand Sharma, the Union Minister of Textiles and Commerce. Speaking on the announcement Dr. Sakthivel said, "2% Interest Subvention Scheme decision to extend for specific sectors up to 31st March 2014 is a timely move and will help in boosting the exports. It will surely give needed thrust to the apparel and textiles sector which was reeling under the sluggish markets of US and Europe. The impacted markets especially in Europe and America's and the resultant weak demand have adversely impacted performance of our exports."
The National Association of Software and Services Companies (Nasscom) recently, has entered a Memorandum of Understanding (MoU) with Small Industries Development Bank of India (SIDBI) to work together for entrepreneurship growth and development of Micro Small & Medium Enterprise (MSME) in the ICT sector. In order to assess and evaluate various proposals from eligible Nasscom MSME members, Nasscom and SIDBI will create a joint working group of five members with three nominees from SIDBI and two from Nasscom.
The government recently said the Planning Commission has allocated Rs 24,124 crore for the Ministry of Micro, Small and Medium Enterprises (MSME) for the 12th Five-Year Plan. "The Planning Commission has allocated Rs 24,124 crore for 12th Five-Year Plan for the Ministry of MSME which is subject to the approval of National Development Council," MSME Minister K H Muniyappa said in a written reply to the Lok Sabha.
Gujarat
RKMA planning kitchenware cluster in Rajkot
MSMEs survey before Vibrant Gujarat
Haryana
3 industrial clusters approved in Haryana
Kerala
Madhya Pradesh
Maharashtra
Orissa
Pakistan
South Africa
Singapore
Write and Win prize!
Write your comments on the FISME Factor. Share your views and suggestions on MSME issues. Win prize! The best mail will get a special book every fortnight.
send mail to:
newsletter@fisme.org.in
There are business opportunities available for Indian companies in Canada. The interested MSMEs can check details.

There are business opportunities available for Indian companies in Turkey. The interested MSMEs can check details.

During the period December 15, 2012 to December 31, 2012 a total of 7 new MSMEs became members of FISME.